Description
Customizable high-performance boot for advanced riders and pros
Product Information
Being our new top model, the EIGHT guarantees foothold and can be customized until it feels like a second skin! The liner of this boot is heat-moldable, also flex and even the last of this boot can be personalized and adjusted. For lacing, the EIGHT features Boa® for the lower section, combined with two Velcro power straps for the cuff. This assures the best foot and heel hold, even after many days riding. For the finish, we use techniques from the running footwear industry, featuring ultrasonic welding. This enables us to offer a boot which is superlight, water-resistant and, last but not least, just looking sick!
SIZES:

MON (cm) 23.0 - 31.5 / EUR 36.0 - 48.0 / US 4.5 - 13.5

Colors:

black/lime

Flex index:

9

Forward Lean:

11°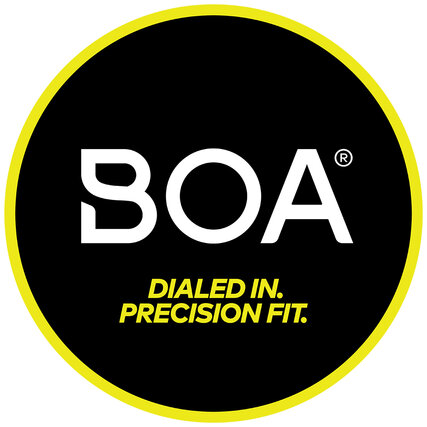 Boa® Hybrid
The High Power remote mount dial on the side of the boot controls the instep to provide ultimate heel hold and precision fit and close the lower zone as well.
Headlock System
A zonal lacing configuration with an integrated heel harness tied up with a Boa® sidemount reel for a slip-free hold in your boots. The upper velcro straps offer an exceptional comfortable way to get in and out of your boots with the upper Progressive Power Strap providing an extra strong hold that is easy to adjust.

Progressive Power Strap
The Progressive Power Strap improves both boot support and power transmission. By closing the strap the power of the
boot closure is doubled for greater hold and rider to board power transfer.

Ninja Pro Outsole
The lightweight Ninja Pro is built to provide added foot support and shock-absorption. It is a multi-density EVA sole with a gel shock pad in the heel and foam cushioning under the forefoot, as well as a carbon shank for added foot support.
Cuff Cut Construction
The Cuff Cut Construction eliminates bulging and deformation of the shell and provides a smooth forward flex.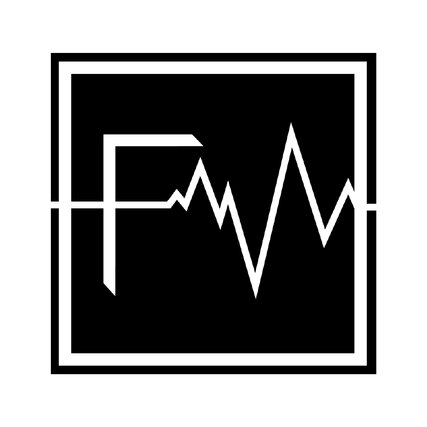 Frequency Technology
Frequency Technology reduces weight and makes a boot more waterproof. Derived from running shoe technology its has a contemporary, clean look.
Heel Transmission System
HTS creates a direct interface between a rider and their boots, bindings and board for an exact power translation. It is an injection-moulded heel cup that locks into a binding's highback.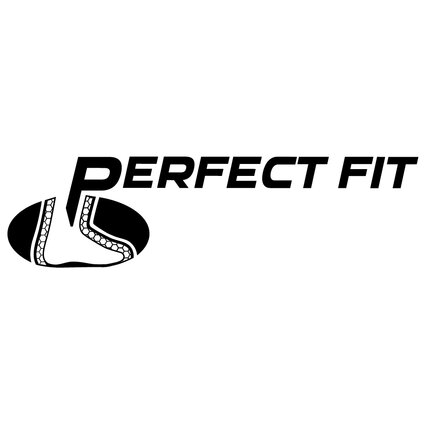 Perfect Fit 2nd Skin
The asymmetric Perfect Fit 2nd Skin liner is ergonomic and fully customizable for the perfect fit. It also features a socket construction and Smooth Traction, which distributes lacing load over a greater area for a more comfortable fit.
Discover More
S.Café® Lining Mesh
S.Café® fabrics feature extraordinary odor control and fast drying properties. This is achieved by incorporating real coffee grounds into fabric, by using the sustainable S.Café® technology. S.Café® fabrics absorb and transport moisture from the body to the outside – resulting in a close to 200% faster drying time compared to cotton!
Flex Controllers
Adjust the flex of your boot with two integrated sliders. Both in for a stiff boot with direct power transmission, one in for either lateral or medial support, both out for a soft and flexible boot. Use the Flex Controllers to breathe some fresh life into your boots after many days on the snow.
FPG Insole
The 3D FPG Insole features a cupped heel and ergonomic arch for maximum support for the whole foot.
Adaptive Fit
Adaptive Fit allows for a personal customizable fit to the toe box. A velcro strap allows the box to be fitted quickly and effectively for the ultimate comfort and fit.
Easylock
The Easylock system makes tightening your laces easy. For closing just pull the laces and for opening the liner just pull up the loop on the tongue into toes direction.
Heel Shock Pad
The Heel Shock Pad reduces vibrations and shocks, while providing additional control. The pad is strategically placed in the heel to reduce fatigue and injury.
Ankle Brace
The design of the Ankle Brace offers additional support to the ankle. It does this by cradling the ankle and wrapping around the foot.

Liner Velcro Strap
This additional strap assures an unshakeable foothold if precision is needed for expert riding.
Flex Index 9

Forward Lean 11°
For fast riders