Description
Boots entrée de gamme avec système Boa® Fit
Product Information
La jolie CLASSIC BOA est une boot entrée de gamme au look stylé. Son design sophistiqué, sa légère inclinaison vers l'avant et son flex en font une boot élégante qui facilite la glisse. Le système Boa® Fit est rapide, facile et personnalisable pour vous permettre de passer plus de temps à rider et moins de temps à faire vos lacets.
TAILLES:

MON (cm) 24.0 - 31.5 / EUR 37.0 - 48.0 / US 5.5 - 13.5

Couleurs:

black

Indice de flex:

5

Forward Lean:

7°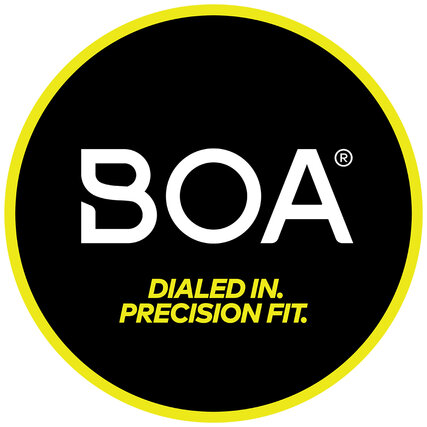 BOA®
Le système de laçage BOA® permet de serrer la boot en un tour de main et de la desserer en un clin d'œil. Plus d'encombrement avec les laçets dans la neige.

Trace Outsole
La semelle Trace offre une adhérence, un amortissement et une stabilité optimales pour le pied du rider. Les crampons en caoutchouc centrés offrent une traction exceptionnelle tandis que le struture principale offre un meilleur soutien et une meilleure stabilité.
EVA Liner
A snug and comfortable fit. The liner wraps around the foot like a second skin, without creating any pressure points. The high insulation properties of EVA assures warm feet, even at the coldest days on the mountain!
FPG Insole
La semelle 3D FPD offre un talon préformé et une architecture de voute plantaire ergonomique pour un maximum de soutien pour le pied entier.

Forward Lean 7°
Pour les bleus et les débutants