Description
Sensations garanties pour les jeunes riders freestyle avec ce design twin directionnel.
Snowboard Information
Ligne de Cotes
Longueur

cm

Largeur

cm

Effective Edge

cm

Rayon

m

Stance Moyen

cm

Setback

cm

Rider Weight

kg

118
21.7 (22.1)
89,5
5,3
42
1,0
30-50
123
22.2 (22.6)
94,5
5,4
44
1,0
30-50
128
22.7 (23.1)
99,5
5,6
44
1,0
30-50
138
23.3 (23.7)
103,0
6,5
46
1,0
30-50
148
24.4 (24.8)
113,5
7,3
52
1,0
50-80
Product Information
Sa forme twin directionnelle avec plus de pop et de soutien fait de la DEFY YOUTH la reine du snowpark et des autres terrains. Cette planche freestyle mid-wide a du répondant, déborde de flex et de puissance tout en offrant une belle maîtrise, permettant aux plus jeunes de briller dans les parks et sur tous types de terrain. Go Futureheads !
Compétences:

Avancé

Cambre:

Hybrid Camber Pop

ARCHITECTURE:

Easy Board Architecture

Indice de flex:

3

Base:

Extruded Base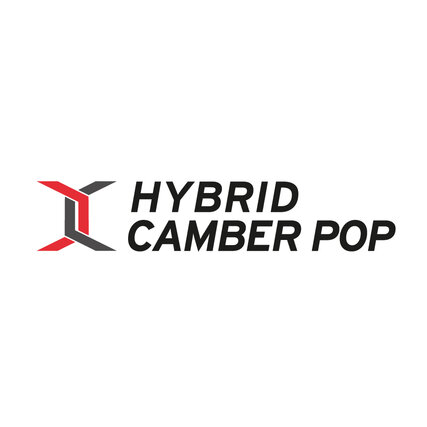 Hybrid Camber POP
La composition de Hybrid Camber POP se décline en deux formes différentes, Long Directional pour une flottaison supplémentaire et Twin Directional pour un plaisir all-mountain: Cette construction dispose d'une section plate surélevée et d'un léger Rocka en spatule et queue.

Poplar Wood Core
Poplar Cores make Head boards lighter and stronger. They are also extra responsive and deliver a progressive, poppy ride.